Hi Everybody
I hope you are all getting through the winter okay, and those who have started calving, I hope everything is going smoothly.
In Canterbury we have had a lot of dull days which are not enjoyed by either the people or the cattle.  We all thrive better in the sunshine.
It was very disappointing that we had to cancel the national sale due to very low entries (less than eight). If you did have any animals for this sale you may want to list them on the Murray Grey website or Facebook page.
New members Derek & Catherine Hayward have acquired cattle from Alan & Patricia Hayward's Oakview Stud to start up their own stud, Premier Cattle Company and Alan & Patricia are still carrying on with the great Oakview Stud.
My apologies for getting this wrong in the annual report.
George Climo
Canterbury A & P Show
This event has been cancelled but the Beef Section is running its own show including a Youth day in November.
Reminders
Please complete your ADL returns as they have to be in by 7th August.
Sire nominations for the 2020 mating of the B+LNZ Genetics Dairy Beef Progeny Test close on Friday 14th August.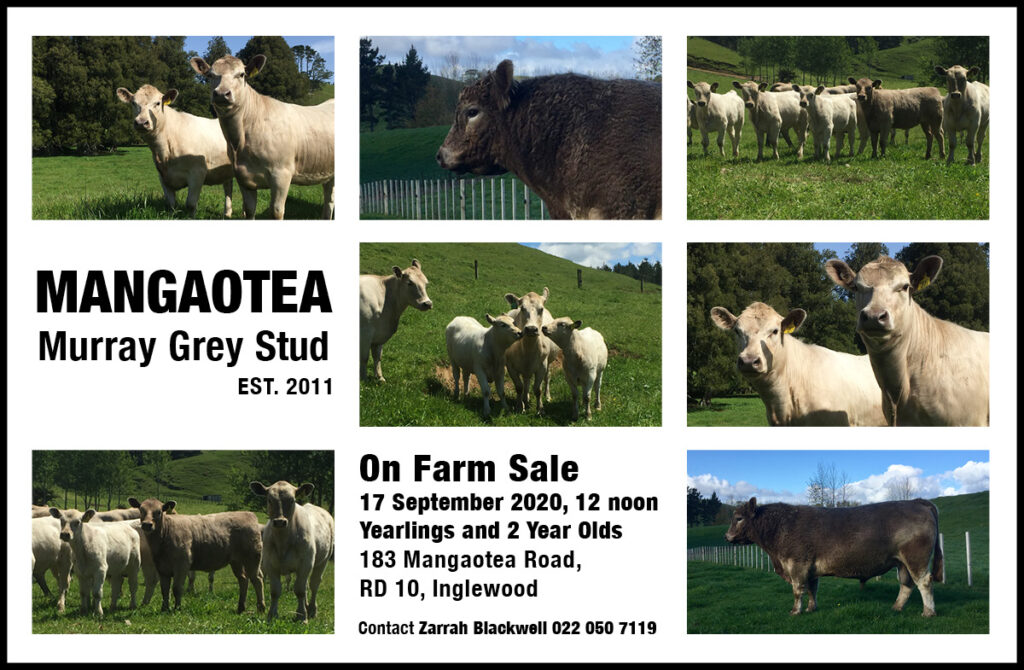 Neogen Genomics Pricing
Due to the impact of Covid-19 we've had some adjustments in our genetic testing prices. If you have any questions regarding your DNA requirements, please contact Megan at PBB or email dna@pbbnz.com
Murray Grey Bundle
(recommended for used sires)

$51+GST
+$29+GST
(if CA needs to be included)

Includes:
50K SNP profile, Parentage, CA
Leptin test (explanation will be sent with results)
Murray Grey
Bundle + BVD

$58+GST

+$29+GST
(if CA needs to be included)

Includes:
As above with the addition of BVD add-on

50K SNP Profile

$51+GST
Includes:
Parentage
SeekSire test 

$28+GST

Parentage only
BVD stand-alone test

$20+GST

Improve your herd with genomics
For more information contact PBB at 06 323 4484 or e-mail dna@pbbnz.com
ABRI New Breedplan Website

ABRI have released a new version of their website which will make it easier for Breedplan users to navigate and locate information.